Regional Resources for Those Impacted by the Gray Fire
Re*Imagine Medical Lake is working to collect all of the regional resources to help those impacted with the Gray Fire. Below is a detailed list of resources.
The following list of resources was compiled by Spokane County. 
Spokane County

American Red Cross, Greater Inland Northwest Chapter – (509) 326-3330
315 W. Nora Avenue, Spokane 
http://www.redcross.org/northwest
Red Cross Shelters:

Spokane Falls Community College – 3410 Whistalks Way, Spokane
Riverside High School – 4120 E. Deer Park Milan Road, Chattaroy  
Everyone who needs to leave your home due to a disaster or emergency is welcome at a Red Cross and all disaster assistance is free.
Services available include but are not limited to:

A safe place to sleep.
Meals, snacks, and water.
Health services such as first aid or refilling lost prescriptions or lost eyeglasses.
Other health services.
Information about disaster-related resources in the community.

For Disaster Relief and Recovery – 1-800-RED-CROSS (1-800-733-2767)
To donate or volunteer: www.redcross.org/donate
Spokane County Emergency Management – (509) 477-3046
www.spokanecounty.org/4579/Emergency-Management
Fire evacuation maps are available on Spokane EM's Facebook page:
https://www.facebook.com/GEGEmergencyMgt
Spokane County Sheriff's Office – EMERGENCY, 911 – Non-Emergency: (509) 477-2240
https://www.spokanecounty.org/4616/Sheriff
https://www.facebook.com/SpokaneCountySheriffsOffice
Spokane County Commissioners – (509) 477-2265
https://www.spokanecounty.org/1123/County-Commissioners
Spokane County Assessor's Office – (509) 477-3698
www.spokanecounty.org/assessor
Taxpayer's Claim for Reduction of Assessments resulting from Destroyed Real or Personal Property or loss of Value in a Declared Disaster Area.  
Spokane County Fair and Expo Center – (509) 477-1766
404 N. Havana Street, Spokane Valley
For livestock and large animals (no wildlife will be accepted)
Go to the Red Gate on Broadway Avenue (eastern end of the Fairgrounds)
Staffed by volunteers from HEART Spokane
Spokane County Fire Districts: EMERGENCY, 911
www.spokanecounty.org/936/Fire-Safety
Spokane County Regional Animal Protection Service (SCRAPS) –
Business: (509) 477-2532, Emergency Phone – (509) 477-2533
6815 E. Trent, Spokane Valley
Hours: Monday, Tuesday, Wednesday, Friday: Noon to 7:00 p.m.
Thursday and Sunday – Closed
Saturday – 11:00 a.m. to 5:30 p.m.
For assistance evacuating animals from an evacuation zone, dial 911 to be connected to SLEET (Spokane County Livestock Emergency Evacuation Team)
Other volunteer opportunities:
https://www.spokanecounty.org/1811/Volunteer-Opportunities
Vitalant Blood Donation-Spokane – (877) 258-4825
210 W. Cataldo Avenue, Spokane – Hours: 7:00 a.m. to 3:00 p.m.
To donate blood
City of Spokane Safe Air Centers
State
Washington State Legislature – www.leg.wa.gov (Locate your State Legislator for assistance with state agencies)
Washington State Department of Natural Resources (DNR) / Wildland Fire Management Division – (360) 902-1300
Northwest Interagency Coordination Center – https://gacc.nifc.gov/nwcc

Information from morning briefings, fire and evacuation maps, community meetings, etc.
WA State Transportation Real-Time Travel Map
Washington State Office of the Insurance Commissioner – (800) 562-6900
For consumers with questions or concerns about insurance coverage
Federal
InciWeb – Federal Fire Tracking Website
inciweb.nwcg.gov/state/washington
U.S. Congresswoman Cathy McMorris Rodgers – (509) 353-2374
mcmorris.house.gov/wildfire-resources
U.S. Senator Patty Murray – (509) 624-9515
U.S. Senator Maria Cantwell – (509) 353-2507
Federal Emergency Management Agency (FEMA) – (800) 621-3362
Federal Housing and Urban Development – (800) 304-9320
www.hud.gov/disaster_resources 
Small Business Administration – (800) 659-2955
www.sba.gov/funding-programs/disaster-assistance
United States Department of Agriculture – www.fsa.usda.gov
USDA Farm Service Agency – Commercial Agricultural Producers ONLY!
Spokane County                   
Ryan Leners, Exec.
(509) 381-6719 
FSA offers several assistance programs to qualified agricultural producers who have losses due to wildfire:

Emergency Assistance to Livestock, Honeybees and Farm Raised Fish (ELAP).  This program covers additional feed purchases, water hauling, and additional grazing.  This is for replacement items.  It also allows for the assistance to go both directions.  Take the feed and water to the animal or take the animal to new feed and water locations.
Livestock Forage Program (LFP).  This program covers grazing losses.  This is for immediate items. This program does not need to be a part of the disaster, wildfire or any declaration.
Livestock Indemnity Program (LIP).  This program covers livestock losses in excess of normal mortality.  This program does not need to be a part of the disaster, wildfire or any declaration.
Items available but require national approval for funding:

Emergency Conservation Program (ECP).  This covers items such as lost fencing.
Emergency Haying and Grazing of CRP.  This would be allowed once the county reaches a D2 drought designation, or if the county has at least a 40% loss in forage production from a qualifying event, such as wildfire. 
Interested in getting involved?
Our team is a group of Medical Lake citizens and volunteers that are passionate about seeing healthy growth and engagement in our community. If you're interested in getting involved we have a wide variety of opportunities available.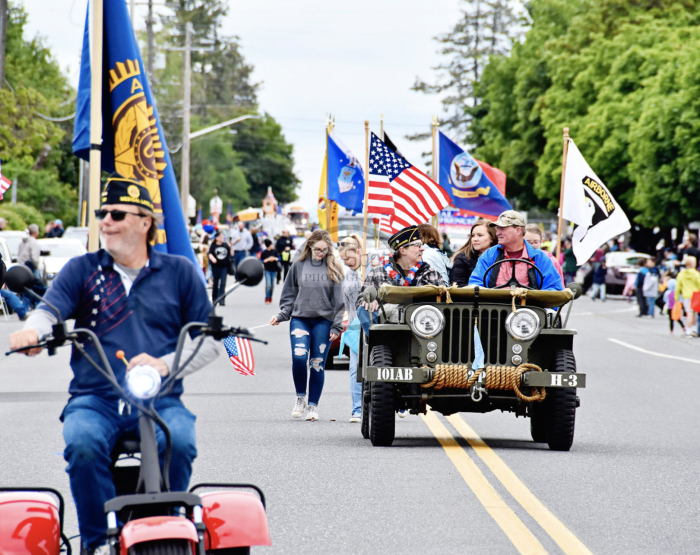 Get Alerts & Reminders About Future Events